TP – Provide Cardiopulmonary Resuscitation (CPR) – Paper-Based – Patrick Garrett – Course ID #
15 August, 2022 @ 3:15 pm

-

6:15 pm
01) Provide Cardiopulmonary Resuscitation (CPR)
CPR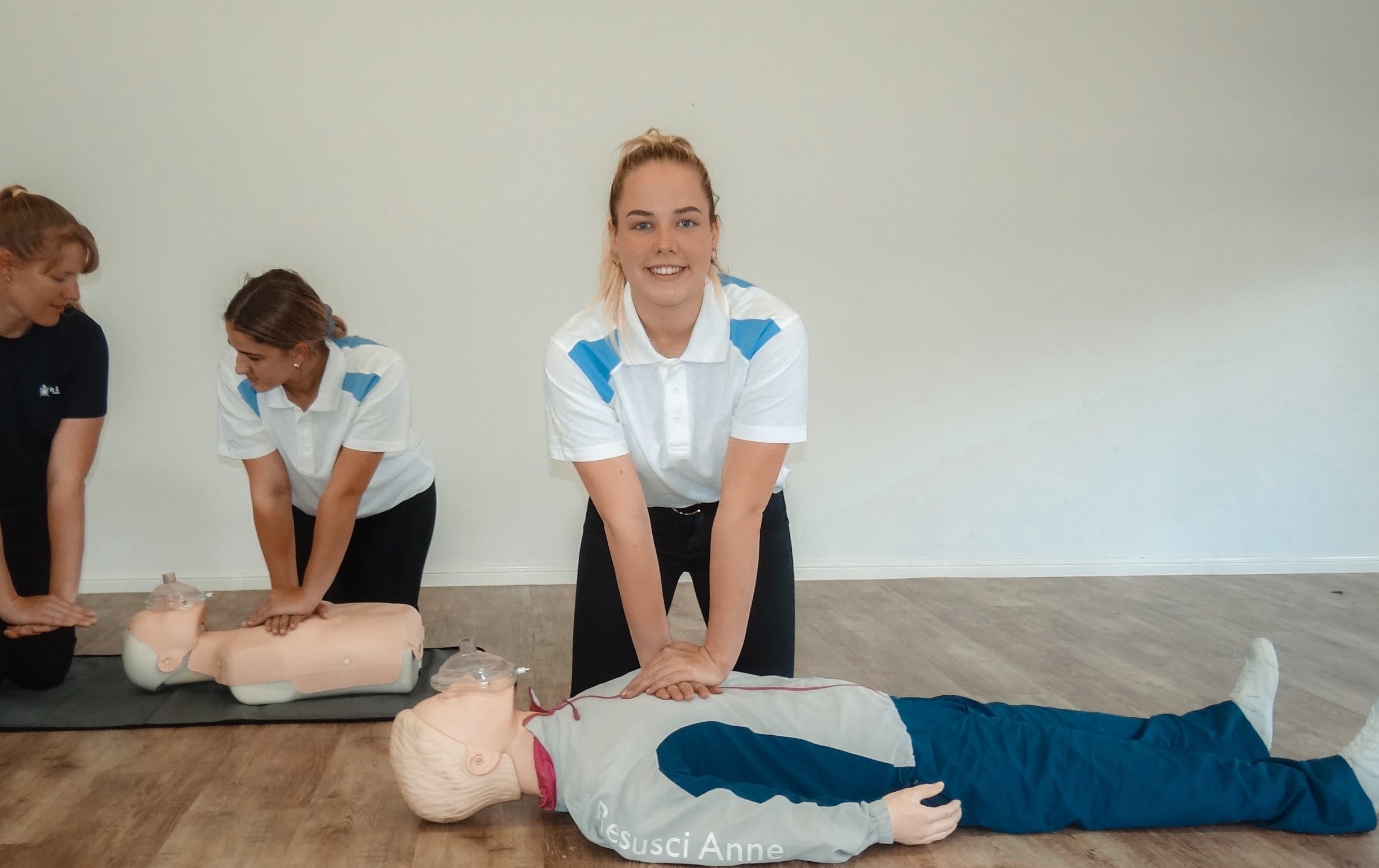 The Royal Life Saving Provide Cardiopulmonary Resuscitation (CPR) Course provides the minimum requirement for those persons required to perform resuscitation. The course aims to establish competence in the required knowledge and skills' judgement and physical abilities for the application of Cardiopulmonary Resuscitation.
Pre-Requisite: There are no pre-requisites for this course
Minimum Age: 14 years
Course Length: 3 hours
Re-Accreditation: 12 months
Units of Competency: Upon successful completion, participants will obtain a Statement of Attainment with the following Units of Competence:
• HLTAID009 Perform Cardiopulmonary Resuscitation
Is this the right course for me? If you are unsure, please call us on (07) 3823 2823 or email
courses@rlssq.com.au
for further assistance in choosing the right course for you.
Note: Royal Life Saving is not a CRICOS provider; we are unable to provide Nationally Recognised Training to overseas students holding a Student Visa.
Introduction:
The information provided here will assist you in deciding if the course selected is the right course for you. It is assumed that participants are sufficiently physically fit and healthy to undertake this course.

The following physical activities will occur during the course unless you advise of any physical difficulties or limitations: kneeling' bending over' crouching, standing, leaning, sitting, pushing, lifting weights, carrying and other physical activity.
Learning Outcomes:
Learning Methods:
Course dates close one week before the commencement of the course so that participants have sufficient time to complete all pre-course learning activities. Pre-course learning activities need to be completed before the face-to-face component. The pre-course work will develop your underpinning knowledge for the course to be undertaken.
This course is offered in two formats':
Blended Learning: Student complete learning (knowledge content) and assessment online prior to attending a face-to-face practical session
Traditional Face-to-Face Course: Student are provided a pre-course workbook with information and questions to complete, prior to attended a face-to-face session where your trainer will cover both theory and practical components.
Participants will require to bring the following to the face-to-face component:
Photo Identification (i.e. Drivers Licence)
Your Unique Student Identifier (www.usi.gov.au)
Appropriate Clothing
Any drinks' meals and/or snacks
If you have a medical condition, which the trainer should be aware of, please notify him/her prior to the commencement of the course. Prior to attending the course, you are also required to read the Code of Practice located on our website www.rlssq.com.au under Public Courses.
Participants will require a level of English to be able to give and receive instructions, read signage, read manuals and complete reports.
To complete this course requires the participant to satisfactorily undertake CPR on a manikin on the ground (as a mandatory activity), please speak with us if you have any physical limitations (that may hinder you completing the practical components of the course) as this course may not be suitable for you.
Program Benefits:
CPR effectively keeps blood flowing and provides oxygen to the brain and other vital organs, giving the victim a better chance for full recovery.
When you've been trained in CPR, you could potentially save the life of a family member, colleague or even a stranger.
Content:

[ax_course_element_extra_information]
---
Upcoming Courses
Course
Course Start Date
Course End Date
Cost
There is presently no courses schedule at this time. Please contact us as we may have some courses that are not listed. Please also check back as this courses list is regularly updated.